LPC tweets about a stoneware jar fragment that was the work of Thomas Commeraw, one of more than 7,000 free Black people living in New York City in the early 1800s. The artifact is now curated at the New York City Archaeological Repository: The Nan A. Rothschild Research Center.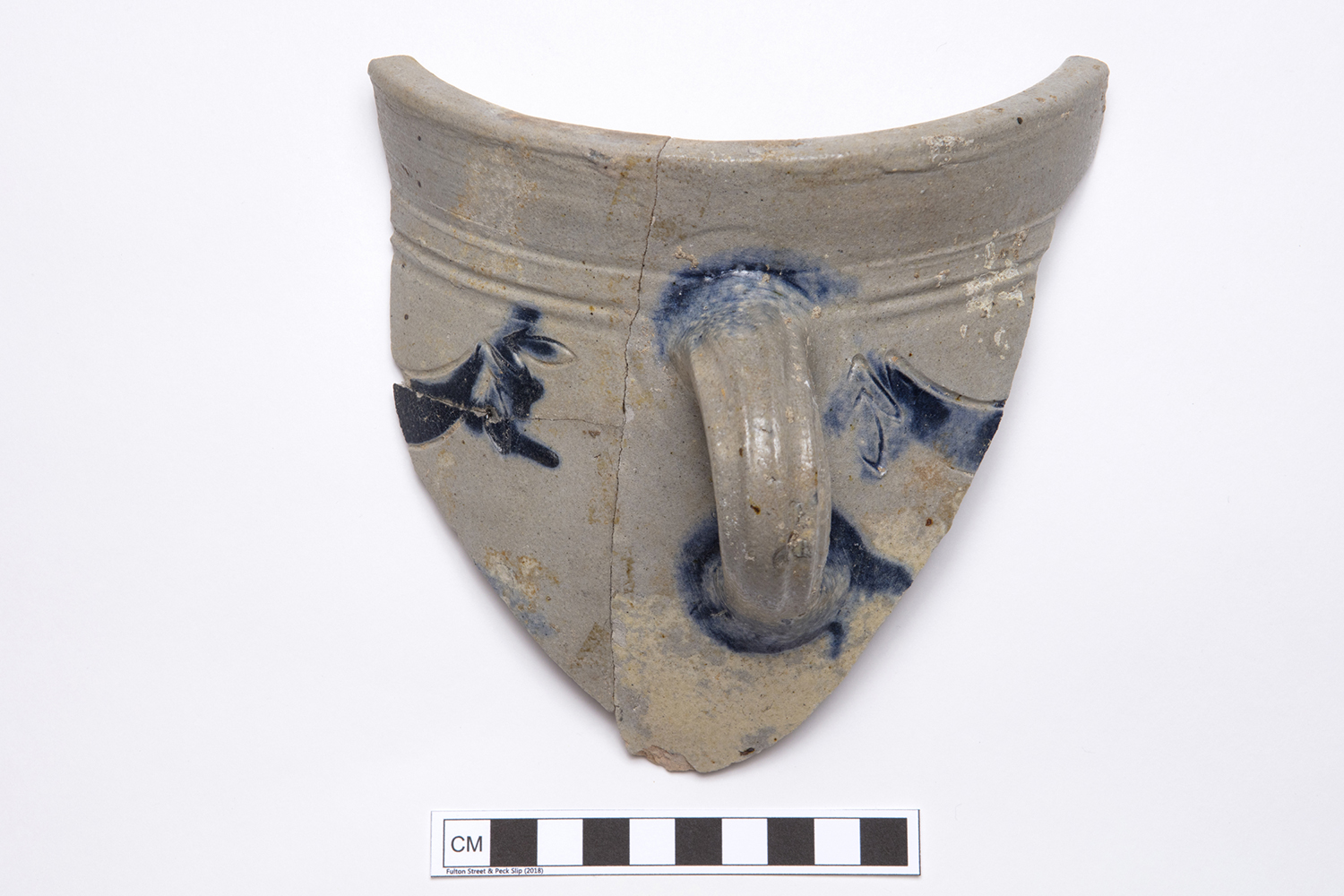 This gray salt-glazed stoneware jar fragment bears the distinctive mark—the stamped and cobalt filled swag and tassel—of free Black potter Thomas Commeraw who lived and worked in Corlears Hook at the north end of today's Water and Cherry Streets from circa 1793 to 1819. Commeraw's identity as a free Black man lies in the pages of the 1800 U.S. Federal Census where he is recorded as "Thomas Commeraw, Black" [see image #2] at the head of a seven-person household in the City's 7th Ward. By 1810, Commeraw was one of the 7,700 free Black people residing in New York. It is not yet known where Commeraw's roots lie, or where he learned his craft. He may have been associated with the families of Crolius and Remmey, stoneware potters who had long established kilns on nearby "Pot Bakers Hill" by what was the collect pond northeast of today's City Hall Park, or with one of the stoneware potteries of New Jersey. By 1820, Commeraw had shuttered his pottery and left New York for Sierra Leone as a founding member of an African Colonization Society settlement. Research on Commeraw's life and pottery is ongoing but has already prompted new questions of the documentary record providing new insight into the often invisible lives of free Black people in New York City prior to emancipation.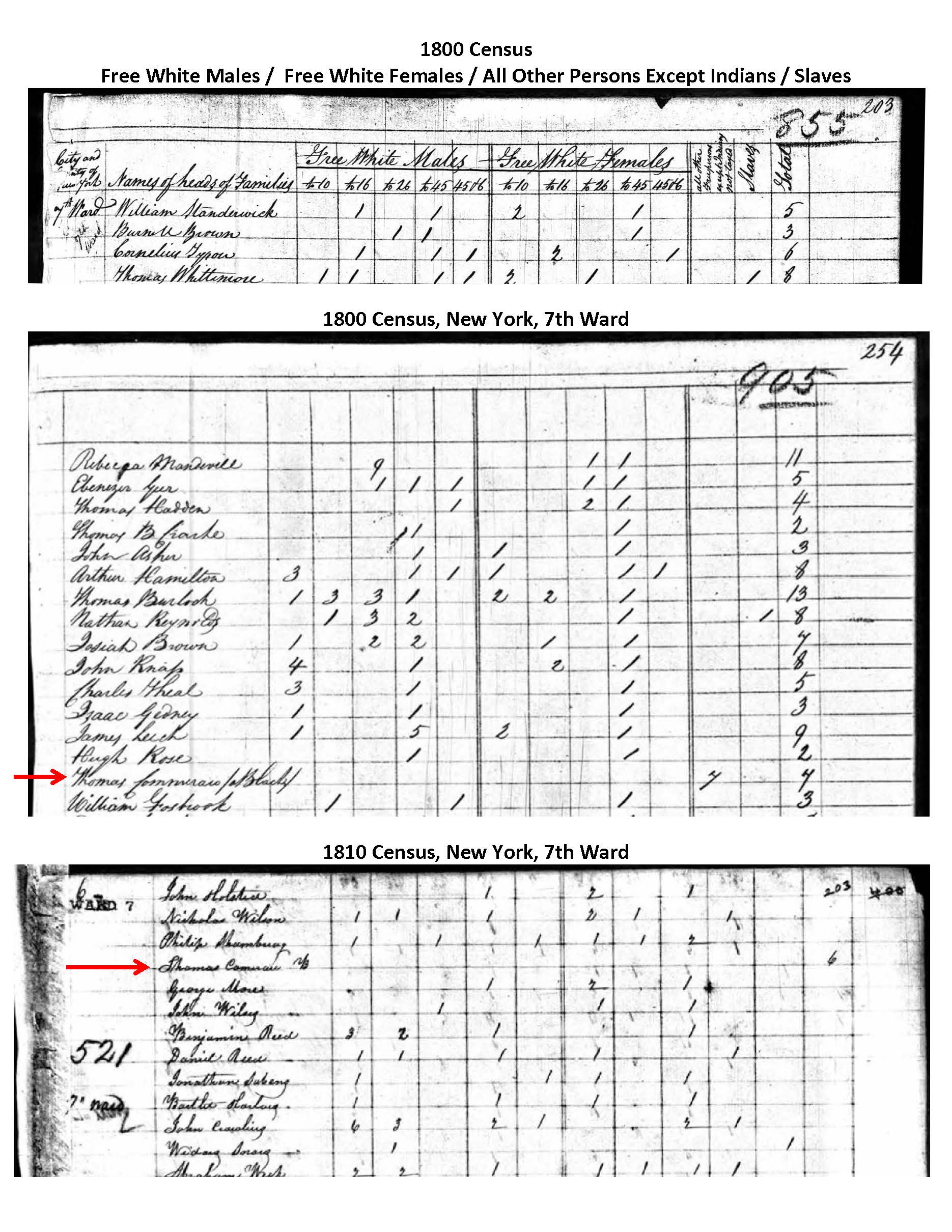 This jar was found in 2013 when archaeologists monitoring the replacement of sewer and water mains along Fulton Street in lower Manhattan between Cliff and Pearl Streets unearthed a large concentration of over 4,000 artifacts dating to the early 19th century. Subsequent research determined that the artifact deposit was located within the cellar of 263 Pearl Street (formerly Queen Street), a three-story brick dwelling and storefront, that contained a middle-class boarding house run by a Mrs. Riddle followed by Widow Williams between 1798 and 1815/16. In 1816 the building was demolished when the street to the west was widened and renamed Fulton in honor of engineer Robert Fulton (the inventor of the steamship). The artifacts found in the cellar of 263 Pearl speak to the day-to-day life of the boarding house proprietors and residents—artifacts associated with the cooking and serving of food and drink as well as items related to personal health and hygiene like medicine bottles, a bone toothbrush, and chamber pots. This particular stoneware jar would have been used for food storage by the boardinghouse proprietresses.